Image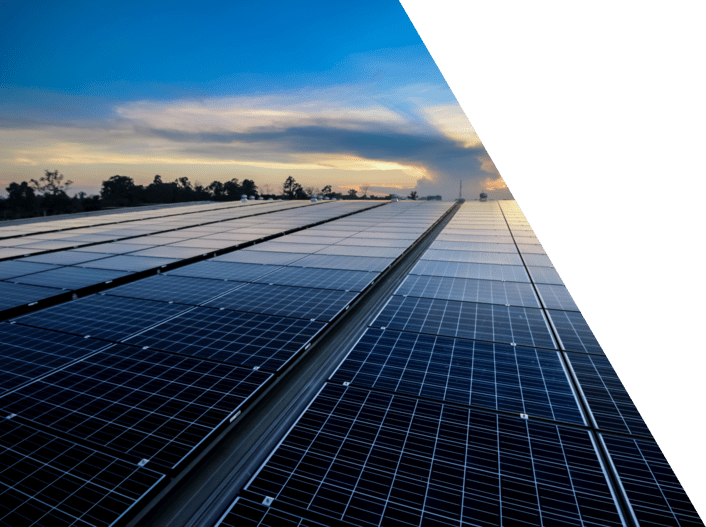 The 

pressure

for organizations to focus on ESG and Sustainability is increasing.
Modern consumers care about the environment. They want to see that the companies they support are making efforts to minimize their carbon footprint. Acquiring accurate sustainability data and performing meaningful goal setting can be a daunting task for organizations with complex utility footprints.
The Pear.ai Platform can help with a comprehensive suite of powerful sustainability reporting software.
Consumers are willing to pay more

for sustainable products and services.
Image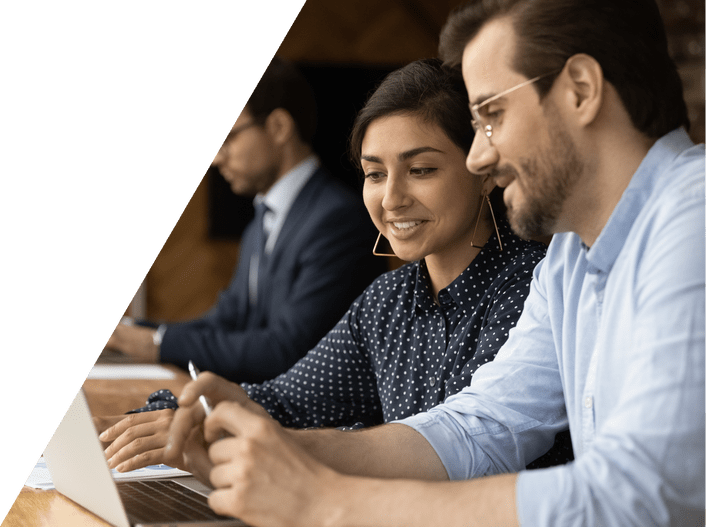 Usage, costs, and emissions at your fingertips
There is so much riding on accurate ESG data yet pulling it together from across your organization can feel like a full-time job without reliable environmental data software. The Pear.ai Platform gathers invoicing to extract and consolidate use, cost, and emissions across energy, water, and fuel.
Imagine being armed with reliable environmental data on-demand, with a full spectrum of metrics at your disposal to ensure that you are on track to reach your goals.
Image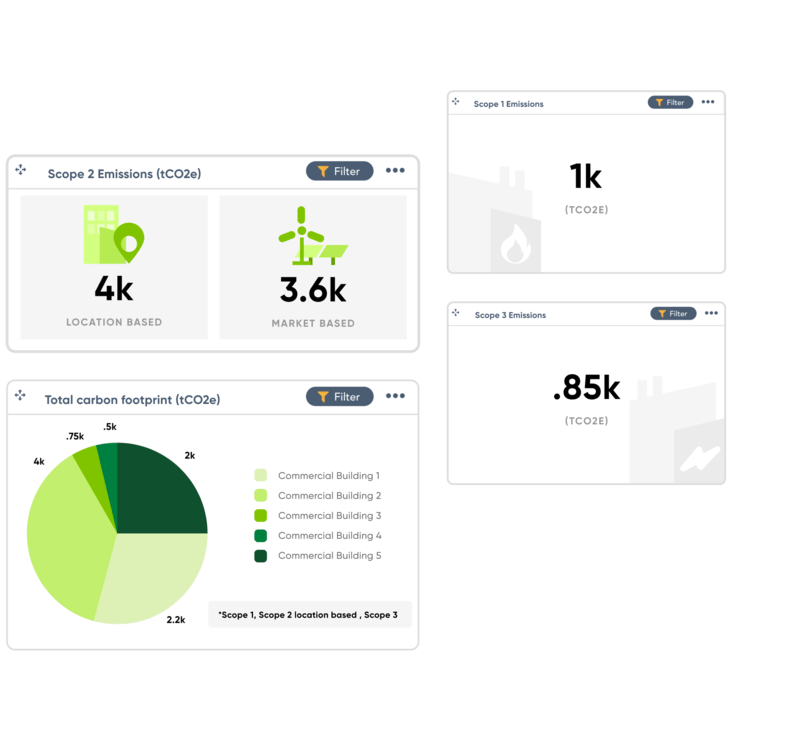 GREENHOUSE GAS EMISSIONS REPORTING
360 Utility Data
Stop spending time collecting data. Start spending time setting goals. With the power of the Pear.ai Platform, gas, electricity, water, fuel, and fleet converge for comprehensive emissions reporting to guide your corporate governance.
Emergency diesel generator? Yes.  Fuels outside the standard utility? Yes.  
If it produces greenhouse gas emissions and you receive an invoice for it, the Pear.ai Platform will assign the appropriate emissions factors and update it as needed. 
Image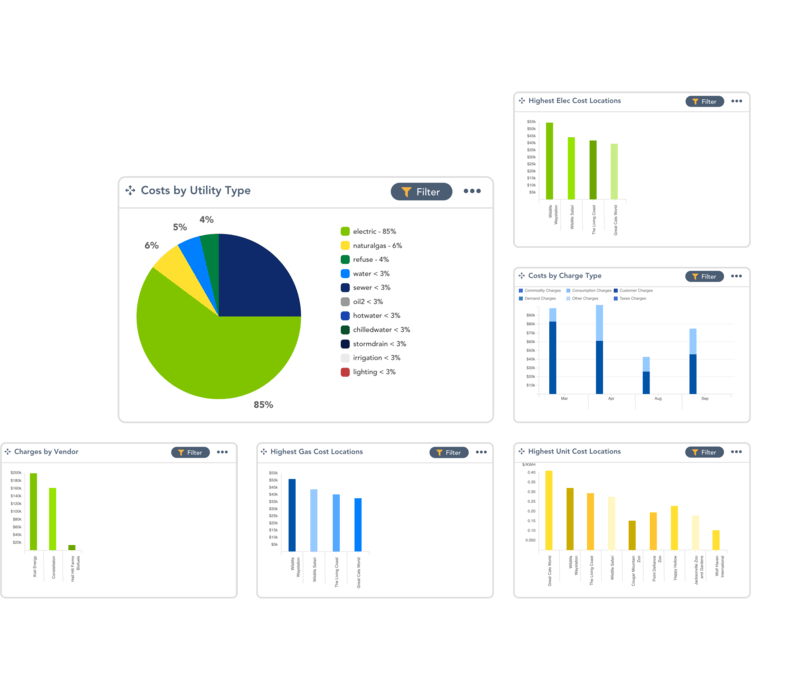 USE DATA TO FIND AREAS FOR IMPROVEMENT
Benchmark your buildings with the metrics you care about.
The Pear.ai Platform has powerful ESG reporting software. Choose from a variety of metrics to compare your facilities.
View comprehensive Consumption and Cost for Scope 1 emissions. 
See the metrics that matter most in Kwh, CCF, Therms, or MMBTU. View through a "cost per square foot" lens to discover where to invest in efficiency improvements. The Pear.ai ESG data platform simplifies environmental data management so you can focus on the things that matter most.
Image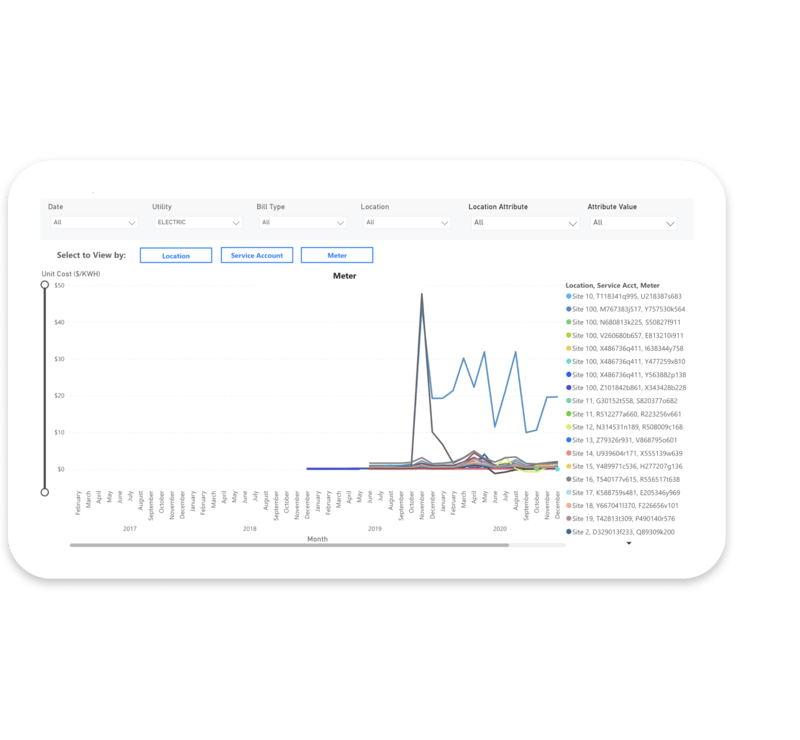 CALCULATE SCOPE 1 & 2 EMISSIONS FACTOR
Emissions factor across locations, comprehensive scope 1 and 2 reporting.
Understanding Scope 1 and 2 emissions can feel impossible with so much data, living in so many different places, across many unique locations. With the Pear.ai Platform, all of your location and market-based purchases come together seamlessly across all sites, accounts, and meters.
Image
Get a Demo of The Pear.ai Platform today!
The Pear.ai Platform is a powerful, flexible ESG software designed to help you set and reach environmental goals.
Let one of our experts walk you through a demo of what Pear can enable for your organization.
Image